Leir Migration Monitor: "...at this point in the game you cannot look back."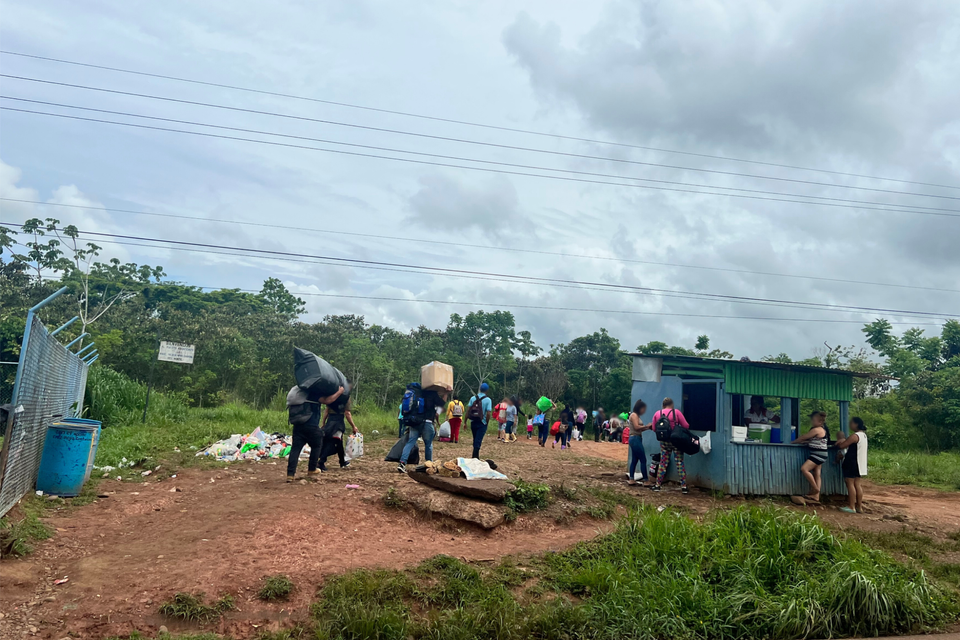 Hopes, Fears, and Illusions: notes from the field
We are delighted to share our final entries documenting the findings and reflections of our research teams in Mexico, Costa Rica, and Colombia. Entry #3 notes that migrants rely primarily on information from other migrants to help them on their journey. Even when they know the dangers, most of them believe that migration is a risk worth taking, and few are willing to turn back given the time and money they have already invested. Entry #4 highlights the unanswered questions and emotional burdens that accompany this kind of research. Read the full entries here.
In Tijuana, Sara writes, "The people recently interviewed made me reflect on the word 'vulnerability.' To me, the interviewees appeared anything but vulnerable. I saw them as strong, hopeful, confident, motivated."
In Tapachula, Allyson shares the stories of two migrant families--one that reaches the U.S., and another that loses contact after leaving the shelter. She underscores the close relationships and unanswered questions that remained after she left the field.
In Costa Rica, a Colombian migrant interviewed in Los Chiles notes, "When I reflect on everything I've done, it's a little scary. Quite scary. But at this point in the game, you cannot look back. It's up to you to move on, looking back makes things scarier."
In Colombia, Andrew and Laura express frustration with being unable to confirm the details of a potential migrant shelter opening soon. "We left Necoclí with unanswered questions about the future of these migration flows and how the local government and humanitarian entities will respond."
We are now analyzing our qualitative interview data and will be sharing the results soon. Stay tuned here and on our website:
---
Mapping Migrants, Mapping Money: A South Sudanese social worker tries to support herself and her children in Kampala
As part of the Journeys Project, which maps the financial biographies of migrants around the world via StoryMaps, this is the story of Grace, who traveled from Western Equatoria in South Sudan to Batata in Uganda to make a better life for herself and her children after the war. Grace spoke to our researchers, detailing her journey through South Sudan and Uganda, where she lives in limbo.
It would be 30,000 UGX ($8.14) per person for us to [take a] bus to Bidi Bidi [the closest open camp], and there are six of us. So, for now, I am stuck.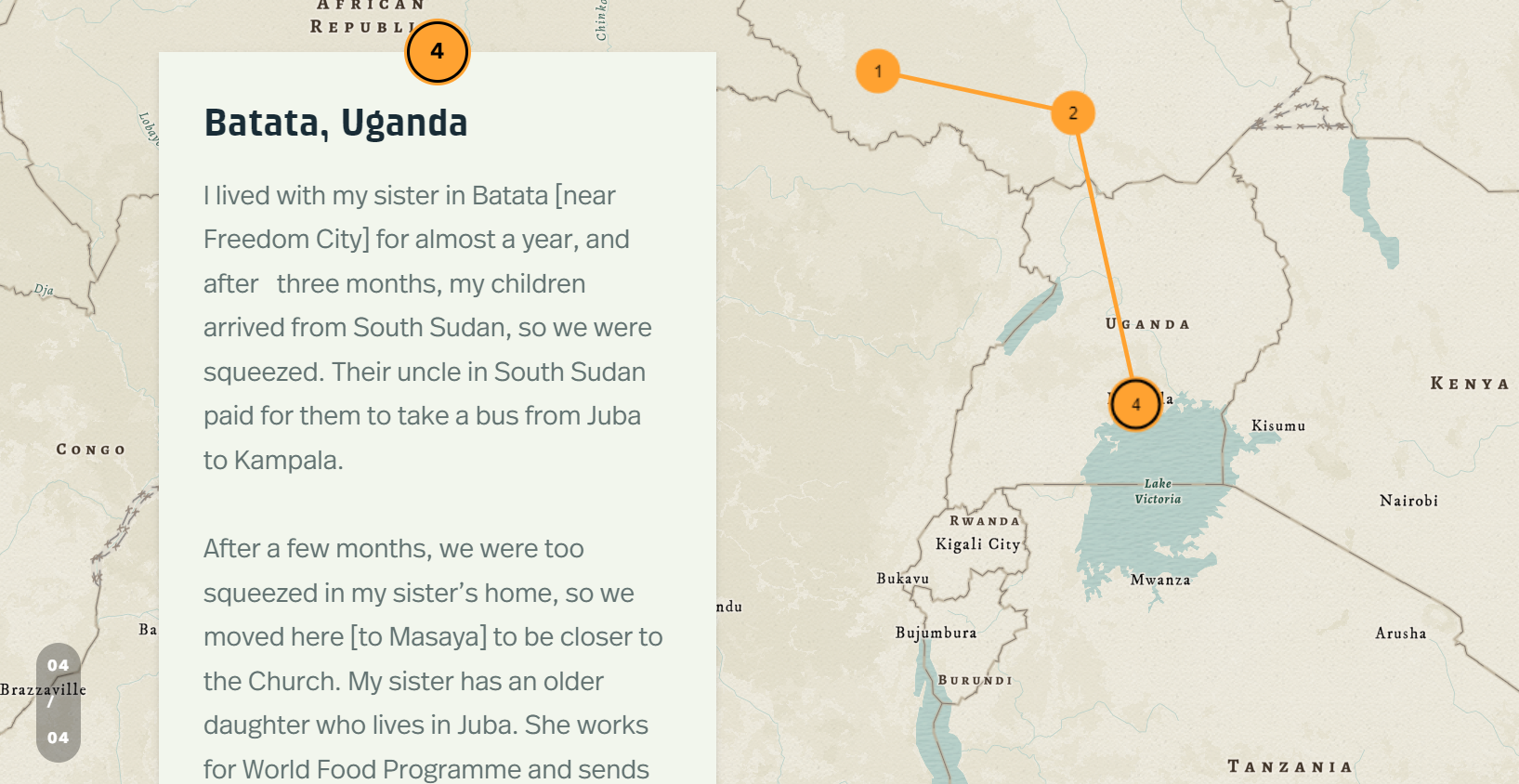 ---
Confusion and Uncertainty in South Africa: Zimbabweans reflect on the cancellation of ZEPs
This Refugees in Town piece by Barnabas Ticha Muvhuti is accompanied by commissioned works of art and poetry by Zimbabwean artists living in South Africa. Published prior to the the South African government's extension of ZEP permit holders' grace period to June 2023, it highlights the experiences of immigrants from Zimbabwe living in South Africa on the Zimbabwe Exemption Permit (ZEP).
---
Spotlight: Heather Odell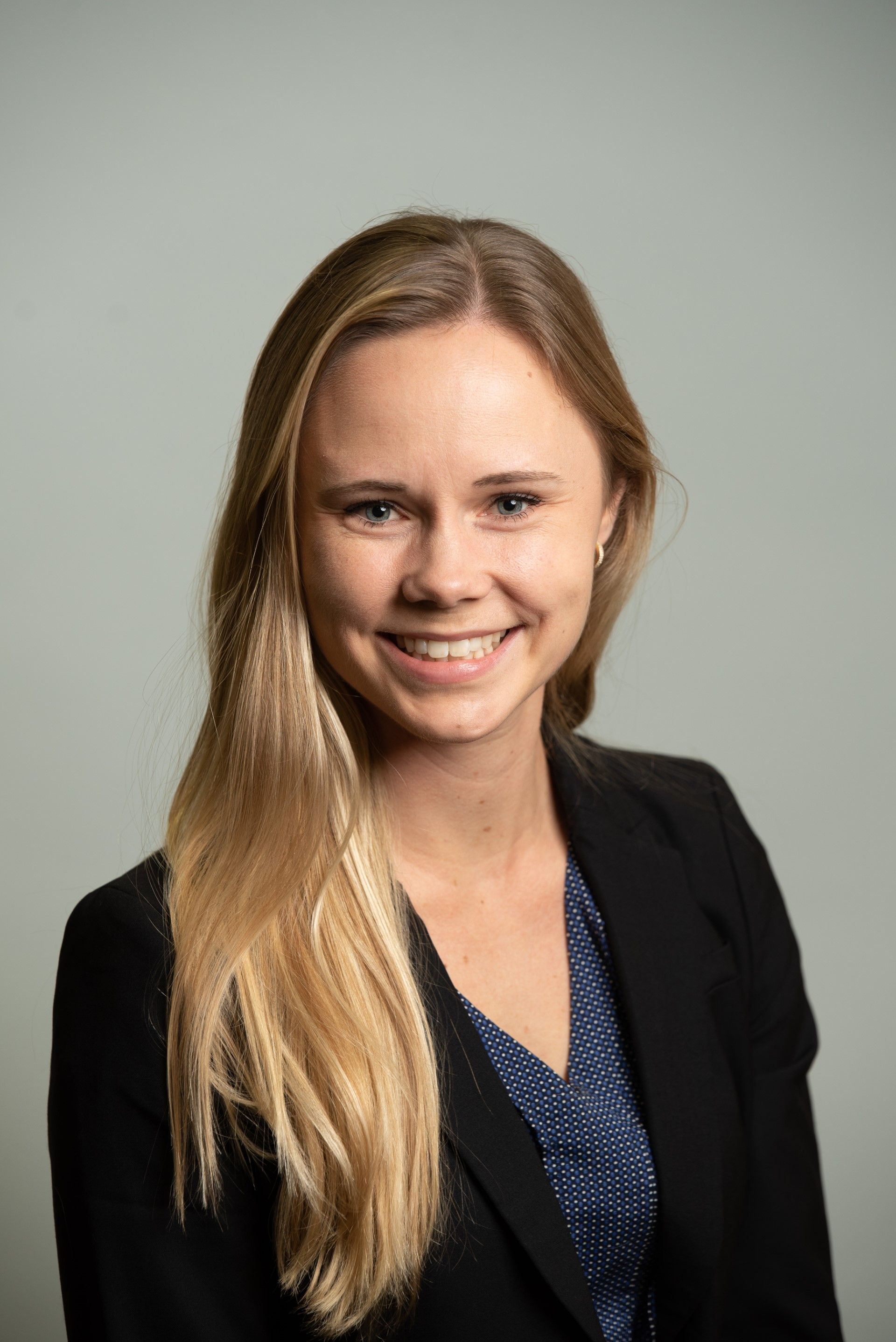 Heather Odell
Heather Odell is an immigrant rights' advocate and recent graduate of the Fletcher School (MALD '23) and Boston College Law School (JD '23). At Fletcher, she studied migration and human rights in the Americas, researching migrants' financial inclusion in Colombia, Central American diaspora politics, and healthcare access for immigrants in the United States. As a student attorney, she has defended adults and children in removal proceedings and advocated for domestic workers' rights. Last spring, Heather was a Visiting Professional at the Inter-American Court of Human Rights, where she worked on cases implicating the rights to health and a clean environment.
Heather's prior work in refugee resettlement and counter-human trafficking led her to a career in human rights and immigration advocacy. In September, she is thrilled to begin an Equal Justice Works Fellowship with Catholic Legal Services of Miami, where she will represent noncitizen clients experiencing homelessness in Miami-Dade County.
I'm working on: Preparing to represent clients in their immigration and public benefits cases. I'm working to lay the groundwork with partner orgs and remain up-to-speed on the ever-changing world of U.S. immigration policy, particularly developments at the U.S.-Mexico border and in Florida, where I'll be practicing.
An insight I discovered: Although we often treat immigration, civil rights, and human rights as distinct issue areas and bodies of law, they are almost always intersectional in people's lives – thinking across disciplines and learning from others can help in forging more effective policies.
I'm passionate about my friends and family, working with people, travel, hiking, language-learning, and supporting rights-respecting immigration policies.
---
📨
The Leir Migration Monitor has a new home at the Leir Briefing Room!
The Briefing Room centralizes the Leir Institute's research and analysis for practitioners and policymakers, providing clear, concise information on migration and human security.
You can find our content at
www.leirbrief.org
.